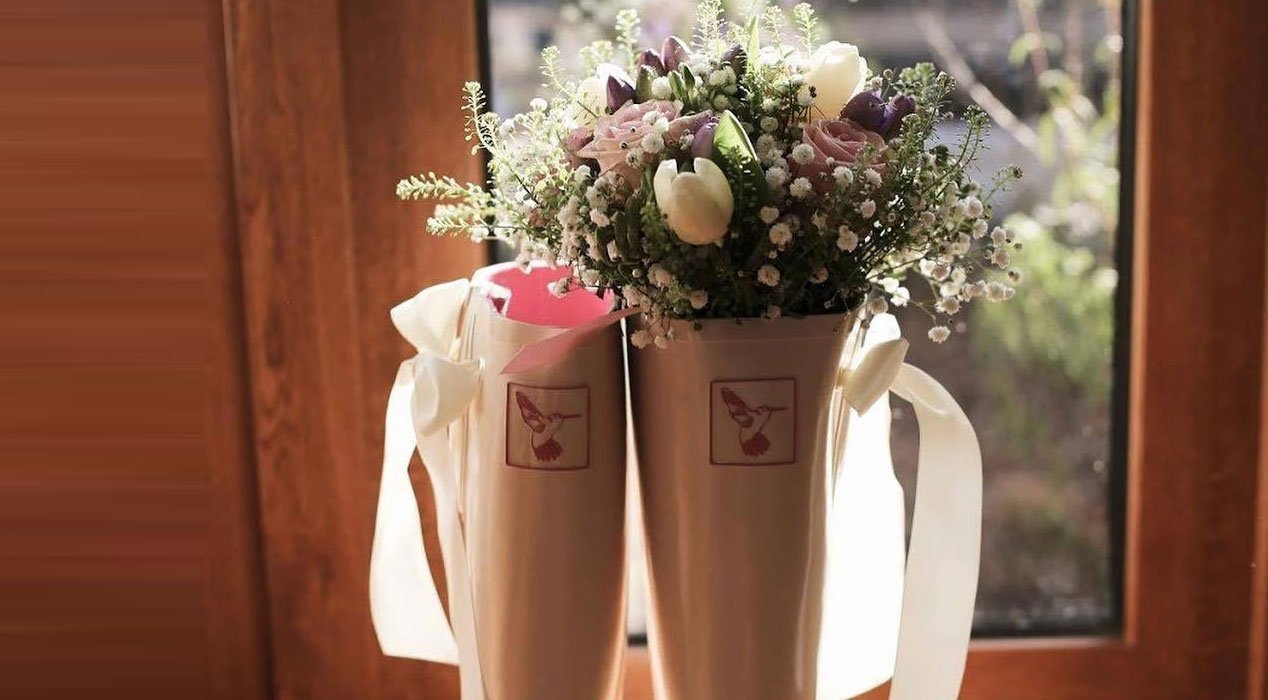 Make your day perfect, whatever the weather!
Always Be Prepared! – Grab the I DO's and say I DO!

Weddings are usually events which take place in a church, or a treasured establishment, with the common theme, is that they're all indoors and safe from the elements. However, if you're going to be doing things in a slightly alternative way, then it's worth looking into getting married outside, for example on a hilltop somewhere. In this case, the more rustic and outside approach may require better footwear than dainty heels. It may well be the case that you need to slip on some wellington boots for your wedding, so we're taking a look at the best boots for weddings.

The Old Fashioned Wellington Boot

How about creating a rustic feel for an old wedding? Why not use a simple and straightforward Evercreatures Triumph Wellington boot? Designed to be robust and durable, this basic Wellington is something which has a place in every corner of the countryside due to its reliability and a reputation for always being what you need, when you need it. While it may not look like a Wellington that belongs in a wedding, for some brides to be this is often far outweighed by the desire for an outdoors wedding which is in a much more rustic and natural setting.


The shorter and stylish Wellington

For those who still want to look great while they're out and about, this Evercreatures short and more heel like 'I Do' Wellington is the best candidate. It's fashioned to look like a heeled shoe for those who are more fashion forward, and for instances where looking good is a must regardless of where you're getting married. It's elegant and well designed, featuring a bow on the front and a delightful pink design. It's also been crafted to hold together well, as to ensure that regardless of where you go and what you do, you'll be protected from mud, and you'll look great.


The Outdoor Bride Wellington

This pair of Evercreatures 'I Do' wellies has been created especially to ensure that you look as glamorous as possible while offering you maximum protection from mud. The design is long and designed to look like a conventional Wellington boot, although it is coloured to blend in with a wedding dress, and features a beautiful ribbon attached to it. If you're really in a muddy area where the heel sized Wellington will not be sufficient, this is a great alternative.

Overall, these are just a few of the great ideas for Wellington boots that will be perfect for a wedding, while giving you the freedom to experience a rustic wedding and all the joy that will bring you. There are wellingtons which are heavy duty enough to keep you perfectly safe from the mud, and there are also boots which will provide you with all the protection you're after plus a stylistic design which is sure to fit in with your wedding dress as much as possible. Your wedding is an important event, and you want your special day to be perfect, so making sure you select the right Wellington boot for the job is therefore critical.