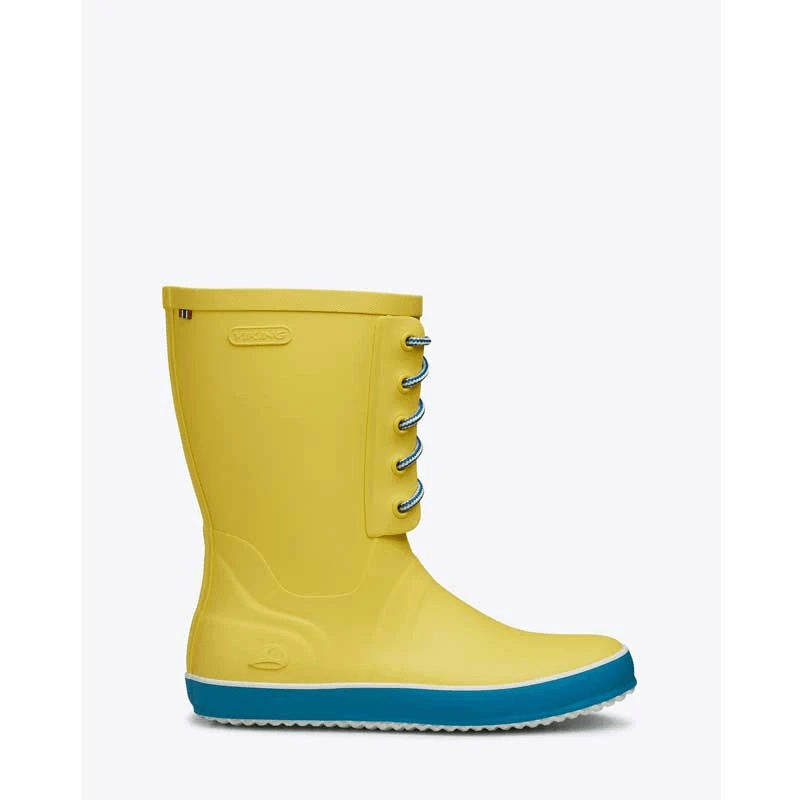 Viking Footwear Mens Retro Logg Rubber Boots - Yellow
Viking Footwear Mens Retro Logg Rubber Boots - Yellow

The next generation of a relaxed and comfortable classic, Retro Logg
offers plenty of protection from the elements whether in the city, garden
or exploring nature.
The mid high design with a semi-glossy finish is made from LWR, a unique
lightweight rubber blend that provides increased flexibility and lightens your
step. An inner polyester mesh and canvas lining is quick drying and a removable
insole is ergonomic for good arch support and shock absorption. The boot looks
flat, but is built up on the inside for comfort, insulation, and to give the feeling
of a small heel.
Properties:

Natural Rubber
PVC Free
Quick-Dry Lining
High Comfort w/Moulded Insole
Removable Insole
Vegan