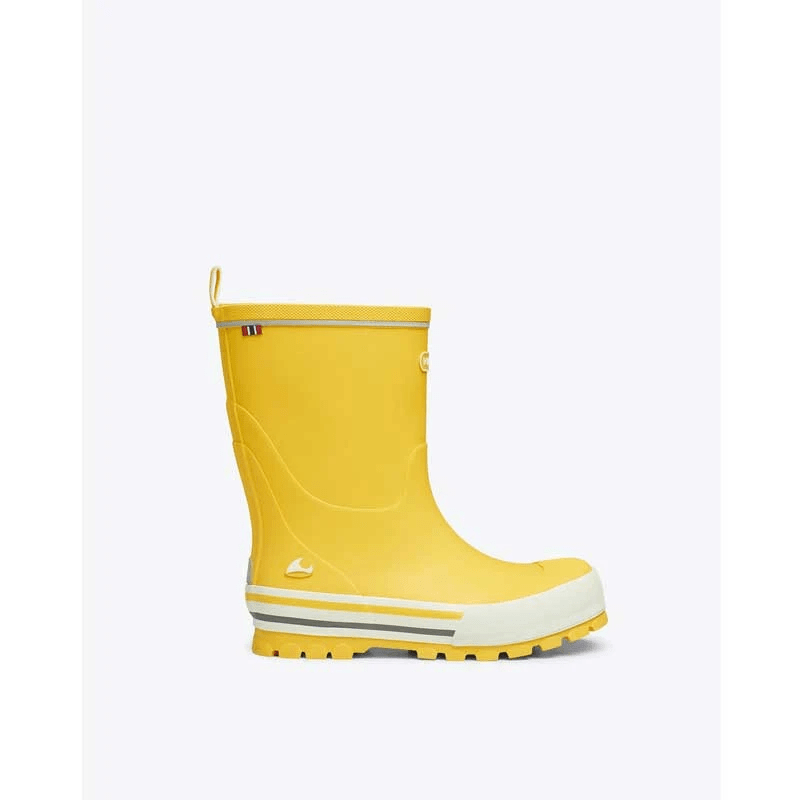 Viking Footwear Kids Jolly Rubber Boots - Yellow
Viking Footwear Kids Jolly Rubber Boots - Yellow

Jolly our "Best In Test" winning boot for several years. A retro boot updated
with modern details and a reinforced toe cap is a winner in kindergarten.
A comfortable last secures happy feet - and again happy kids! The style has normal
fitting and the entire boot is made of natural rubber which is elastic, resistant and
waterproof. The inner sole is removable for easy drying. The inside is covered
with a quick drying synthetic textile.
Properties:

Natural Rubber
Removable Insole
Ease the slide in w/Pull Tab
Extra Toe Reinforcement
Best in Test 2020
PVC Free