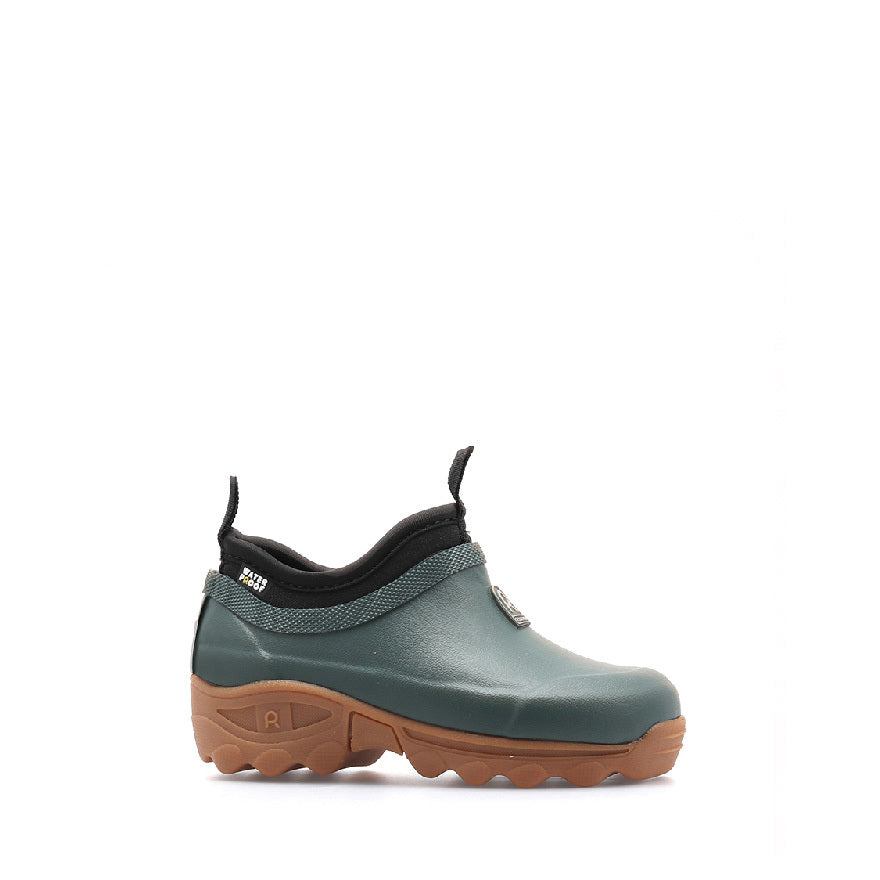 Rouchette Clean Kids Ankle - Green
We've extended our popular CLEAN range with a children's ankle boot. The strap and the self-cleaning outsole help to put on and clean the shoe. This short ankle boot will follow them as they grow and encourage their independence!
DURABLE This rubber ankle boot for children is a two size boot with a double insole. As the child grows, one insole can be removed and the boots can be worn even longer!
COMFORTABLE The shoe is comfortable thanks to a cotton-lined foam insole and a soft, cushioned and gripping outsole.
EASY TO PUT ON The rear strap and neoprene lining make it easy to put on and take off the shoes.
FLEXIBLE Natural rubber offers great flexibility for the foot.
SELF CLEANING Like the other products in the Clean range, the outsole has a unique advantage : the Frotte&Go system. A simple rubbing of the soles against each other is enough to clean them. Developed by our ROUCHETTE team, we have the exclusive use of this system.
INSULATE The neoprene lining provides all year-round insulation and permeability.