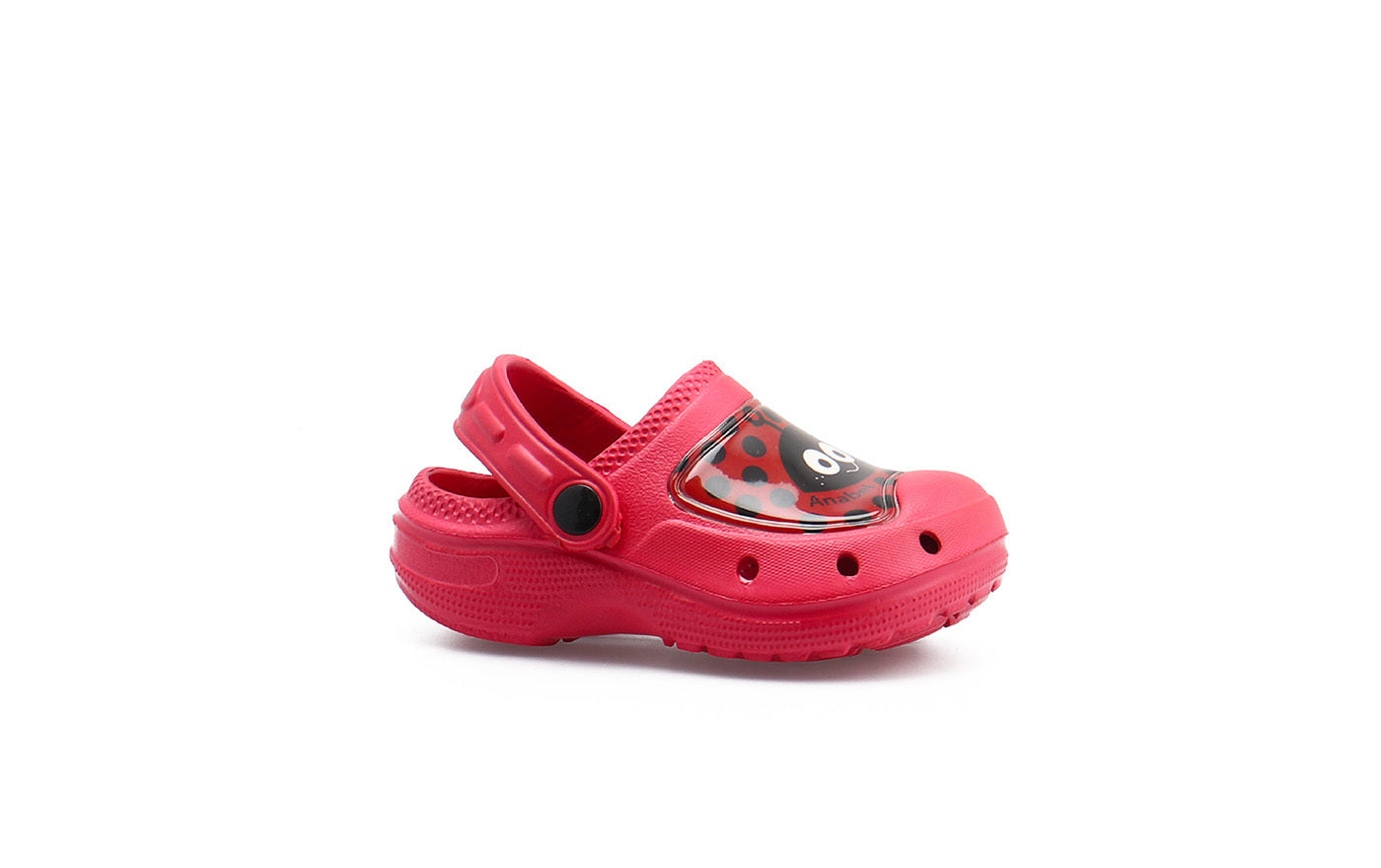 Rouchette Anabel Kids Clog - Red
Rouchette Kids Anabel Clog - Red
It is by observing our own children, by seeing how much they love to accompany us in the garden, even the youngest ones, that the idea of a complete range of gloves and boots to match, germinated in the spirit of the two companies ROSTAING and ROUCHETTE. The project has enabled the know-how of the two brands to be merged around the creation of comfortable products, in a playful and educational spirit around the friends of the little gardener. Adapted to the youngest, the range is made up of colourful, soft and comfortable products: the concept is dynamic and practical, and meets the new needs of budding gardeners!
Light, flexible and fun product to answer all kids activities. 

LIGHTWEIGHT
Your kids will forget they are wearing its! Thanks to the EVA Light + it is ultra lightweight!

FLEXIBLE
The natural rubber offers great flexibility for children's feet, so they can enjoy their adventures fearlessly.

EASY TO PUT ON
Anabel clogs are easy to put on. The strap at the back keeps your child's foot in place.

COMFORTABLE
EVA light + technology offers better cushioning and comfort when walking. Flex bars into the sole for greater flexibility. The anti-twist arch supports your foot and the heel has an integrated shock absorber. The outsole has studs made of EVA too.