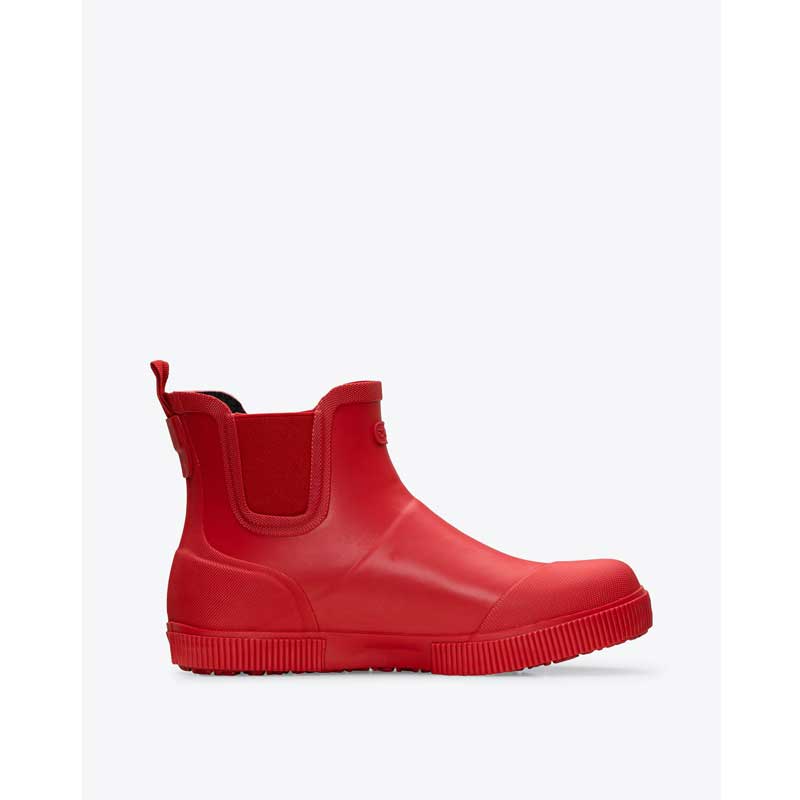 Viking Footwear Unisex Praise Rubber Boots - Red
Viking Footwear Unisex Praise Shoes - Red

Praise is a multi-purpose, all weather commuter boot with a modern style
and high comfort feel that you can wear anywhere.
Great for walking or biking around town, this rubber boot features a timeless,
slip-on design with large elastic panels to ease getting in and out as well as
contemporary details. A fast-drying liner, removable EVA insoles and embedded
heel cushions help improve comfort. The boot has a normal fitting anatomical
last, which provides support and room for the toes to move. Underneath, the
rubber sole pattern grips well on most surfaces and the fit has been developed
specifically for women.
Properties:

Natural Rubber
PVC Free
Quick-Dry Lining
High Comfort w/Moulded Insole
Removable Insole
Vegan 
Unisex